Well, it's been just over six months since I began learning Spanish and decided I want to become "fluent" in the language. How have I done, you may wonder — well, given that fluency is a completely relative term, I'd say I've roughly achieved my goal.
Within six months, I've been able to learn well over 1,500 words (my long-term vocabulary retention is probably more around 800), I can have a simple conversation with a native speaker (with many "¿puede repetir lo que dijo?" and "habla despacio, por favor" asking them to repeat what they said, or "please speak slowly"). My total time actually speaking to a native during my six months has been less than I'd hoped for, although I had many opportunities to.
Essentially, I'm so excited I was able to achieve what I'd set out for, and proved to myself that I am able to learn a new language, despite my thinking I was not able to ever learn a new language (my high school french teacher suggesting I quit french didn't help). I know significantly more spanish than french now. I can read spanish quite well, and I'm comfortable writing spanish at a basic level. My pronunciation has improved over the course of the six months (my r-r-r-r-rolling "R"s are excellent!), and I refuse to say spanish "loan" words—spanish words that are commonly used in english vocabulary—without an accent or proper pronunciation, like "jalapeño" ("ha-la-pen-yo", not "ha-la-pee-no").
Now that six months has passed, I have no interest in stopping; I've reached my 6 month goal, but now I'm on to a new and even bigger goal.
Within the next 6 months (ideally shorter, but I have a baby on the way, so six months might be a little more realistic) I will speak Español as a second language.
Sounds cool, hey? I'm pretty excited about it. It's been so amazing being able to speak more and more spanish on a daily basis. I strongly recommend to any of you reading this, or who have been following my progress, to start learning that language you've always wanted to learn!
The resources are out there, and you are able to do it. No excuses, because there is always time to learn something new; everybody has the same 24 hours in a day. In 10 minutes, you can learn and retain5 words in your target language. Spend only 10 minutes a day learning your target language—on the bus, in the bathroom, waiting for the light to change while you're out for a walk (not driving!), in the elevator, while you're on hold on the phone, on your lunch break—and in three months, you'll know nearly 500 words! That's enough to have a basic conversation already! The idea is to speak the language from day one, even if you only know 10 words—trust me, it works.
Since we've cleared up that time is not an issue, money shouldn't be an issue either (do you want to know how much I spent on learning Spanish? $4.99) because you do not have to spend a single cent on resources or classes or *gasp* Rosetta Stone! So, then where do you start? I'll tell you exactly where to start: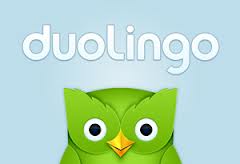 Duolingo is free. It's social, and it makes learning a language fun and interactive! Learn Spanish, French, Portuguese, German, and Italian all for free.
Duolingo is one of my primary ways of learning Spanish. Feel free to follow my progress.
Give it a try today!
Memrise is also free. It uses fun and interesting, user-generated mnemonic devices to help you retain your memory.
This site is incredible. Most of my long-term memory Spanish vocabulary is directly from Memrise. You can follow my progress on Memrise as well.
Sign up for Memrise to learn just about anything, literally!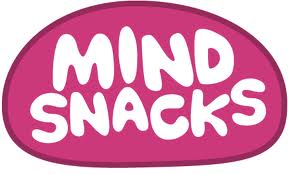 Mindsnacks.com
Mindsnacks has iPhone apps to help you learn French, Spanish, Italian, Portuguese, German, Mandarin Chinese and more. They are free for the first lesson and $4.99 for the full 50 lessons. You get to play games that challenge your memory and help you learn—it's amazing and it works.
I recommend giving this one a go. This was my introduction into language learning and it has been incredibly valuable to me. Best 5 bucks I've spent to date.
Try the free app right now!
Verbling is a great website that allows you to speak with native speakers around the world 24/7. It pairs you up with a random partner who is learning your fluent language, and is fluent in your target language—speak 5 minutes in your target language, then switch and help them learn english (or whatever language you're fluent in). Brilliant. And free. Sign up and try it once you've got some vocabulary under your belt.
Benny "the Irish polyglot" speaks over 10 languages fluently, he learns a new language every three months. He is one of the most famous language learners on the web, and his blog is incredibly inspiring. Follow him.
If you love Benny's work (above), you find him inspiring, and you want to know his secret. This is it. He's put together a full package of all of his tips and tricks, and they are quite simple yet incredibly effective (obviously). If you're looking to dive head first into learning a language fast, this may be your ticket. It will cost you about $90, but if you're serious about learning a language, this is the way to do it, in my opinion. Check the website out, to see if you're interested.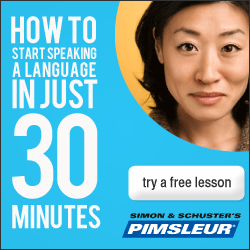 This is quite a popular, tried-and-true method. Essentially, you learn by listening to audio tracks of common conversations in common situations; such as dining at a restaurant, or meeting somebody to ask for directions. This very method is what made me realize there was an easier way to learn languages! Give this method a try, I'm sure you'll be impressed with yourself 🙂
Learning a new language is incredibly fulfilling, and a healthy challenge for your brain. Whether it's to impress your friends, speak with native speakers, you're moving to a specific country, or you just simply want to know more than one language — it's a rewarding experience and I know you can do it!
—
What language have you always wanted to learn? Perhaps you learned a second language recently, and you'd like to share your experience with others. Let me know in the comments section below! I'd love to hear about language experiences others have had.