Build a Website from Scratch with HTML & CSS – A New Udemy Course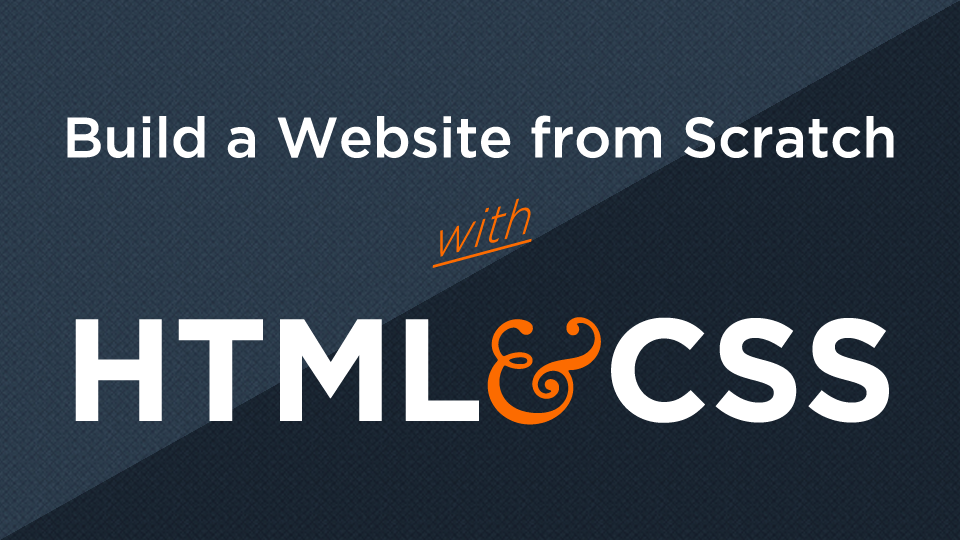 Hello friends!
I want to cut to the chase and let you know that I've built a brand new online course!
It's called Build a Website From Scratch with HTML & CSS.
This course is a top-to-bottom beginner's course, and you need no prior knowledge or experience with HTML or CSS.
If you want to break into the web design world, and possibly change your life with an incredibly valuable skill-set, you can sign up for my course right now for 50% off the regular price of $199. That's $100 in savings.
$100 for a College Level course? Whaa!?
Yes. For you. Use the coupon code BRADHUSSEYBLOG to get your discount right now. Or click this link to redeem your discount instantly
Please share with your amigos, familia, compañeros, Twitter followers, Facebookers, Pinteresters, Google Plusers, and all your other social things!
Read below for more details on the new course!
– – –
Web Design Course For Absolute Beginners

Have you been curious about web design only to be scared off by all the intimidating & confusing code?
Guess what?
The two most important languages in Web Design—HTML & CSS—are very easy to learn! You just need the right teacher with the right approach.
That's where I come in.

My name is Brad Hussey.
I'm a professional web designer / developer, and I have a tremendous passionate for what I do. Only a short time ago, I was like you and had no idea what the heck HTML was, and I thought…
"Why do websites have to be built in that crazy code stuff!? It looks so complicated!"
While attending Web Design College, I picked up the major web development languages in a very short amount of time, and I realized something very important: this stuff is really simple!
Not only do I love building cool websites, but I am passionate about teaching others the way I was taught. The correct way.
The Best Way to Learn HTML & CSS
The most effective way of learning any programming language is to dive right in and to get your hands dirty. This course takes the "dive in" approach, and the theory is learned alongside the practical application.

Throughout this course, you'll be guided on a step-by-step journey by yours truly, and be transformed from a total beginner to a confident web designer who has all the right tools to begin coding your own websites, whether personal or professional.
No Experience Necessary
You don't need any experience to take this course. However, if you have some knowledge, this course will be a great refresher on all HTML & CSS basics you may have overlooked or forgotten about.
What Are You Waiting For?
I know this course will provide you with tremendous value, and give you a skill-set that could be life-changing, and guide you down a career path you'll be passionate about! Invest in your future!
Let's do this. Together.