Travel Hacking a $10,000 Exotic Dream Trip to Palau in Business Class, For Free (and how you can get started) — Guest Post by Matt Bailey
[Updated March 29th 2016. By popular demand, I've requested that Matt provide me with step-by-step instructions how to get started with travel hacking. The update is below.]
Don't you just love a good vacation? If you're like me, it's all about the palm trees, sunshine, beaches, local culture and tasty food! I love travelling to exciting new places, and getting to experience different cultures — heck, I'm even good with a quick road trip somewhere totally random (like Great Falls, Montana).
Now imagine your dream trip. What does it look like?
Honestly, for me, because I have kids and flying can be a bit stressful, it looks a bit like this:
First class flight from YYC to Honolulu
Private car to the hotel (so we can avoid shuttles with tired, screaming kids)
Penthouse suite with an ocean view (and a kitchen, because eating 3 meals out a day with kids is ill-advised)
Oh yeah, and mom or mother-in-law travelling with us to babysit 🙂
I'd also love to take Laura on a first-class romantic trip to France, or somewhere in the Mediterranean. (Mmm baguettes and baklava).
Okay, now that you've imagined YOUR dream trip. Take a wild guess at how much it would cost!
Yeah, makes you wanna settle for a $50 roundtrip Greyhound ticket to your hometown.
But wait — what if you could have that dream trip for 10% of the cost, or better yet, free? Now, we're talking. Normally, I would say it's totally impossible. But then I heard of travel hacking and I met Matt Bailey, a fellow Canadian who travel hacks his way around the world for dirt cheap (and in style). I'd been researching travel hacking for a little while, and I thought it would be really cool to try my hand at it. I took a few tips from Matt's travel hacking website and within a few months I racked up enough Aeroplan points to fly first-class with my family to Vancouver (for free, save for some taxes).
I wanted to feature Matt here on the blog because he's unconventional, lives life on his own terms, and is just a normal dude. Whether your dream trip is a luxury flight on Emirates (oh yeah, Matt did that, too), or a nice family vacation to Hawaii — Matt knows his stuff and he can help you make it happen.
Without any further ado, here is Matt Bailey:
---
Making My Exotic Dream Trip Happen for Free with Travel Hacking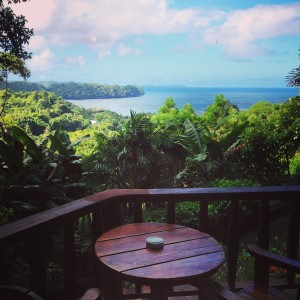 Ever since learning how to scuba dive in Australia back in 2009, I've had a number of exotic dream trips to make happen. Places like Malaysia, the Philippines, Mexico, and the Galapagos are all places with magical underwater life that lured me in over the last three years. As I experienced these world-class diving destinations, I learned about other world-class dive spots around the world.
One of those places is Palau, a small country next to Micronesia. As a lover of exotic islands, it wasn't hard to convince myself to make this a dream trip. Thick lush jungle, pristine turquoise waters, hot humid weather, and the world's first shark sanctuary all helped make Palau a destination I couldn't stop thinking about.
But what really stood out the most was Jellyfish Lake. This natural phenomenon is home to millions of Jellyfish that after being trapped in the lake thousands of years ago due to rising seas have evolved without stingers thanks to the lack of predators.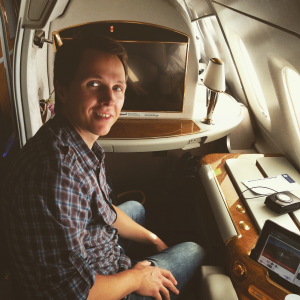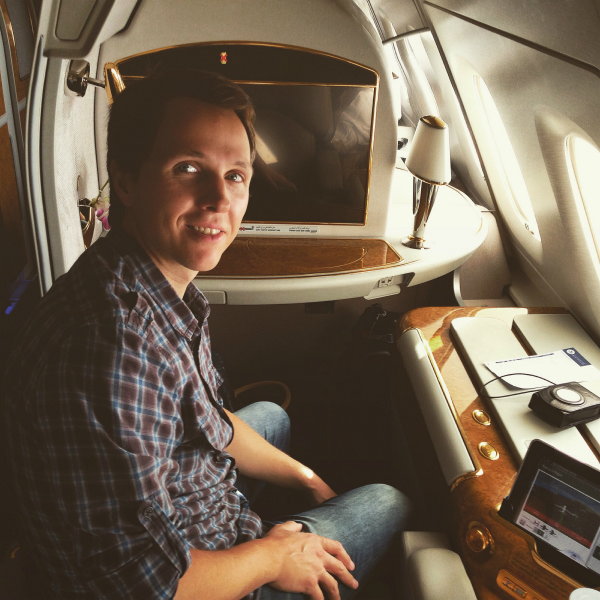 As someone who loves adventure, nature, wildlife, and the sea, you can see why this wonderful natural attraction embedded itself in my brain as a place I had to visit before I die.
Then I made it happen, in business class, and for free.
I'm a travel hacker. I prioritize and earn hundreds of thousands of frequent flyer miles and redeem them for high value trips. One of the ways to get maximum value is by adding free stopovers along the way. These are basically free trips. Since I was already making another dream trip happen at the same time (a live-aboard diving trip in Raja Ampat, Indonesia), I looked into adding some really cool stopovers along the way and one of those just so happened to be Palau.
Considering the remoteness of Palau and the cost of getting there (only a small number of airlines make the journey), going there for free and in business class was quite the achievement.
I did it all with Aeroplan, using 150,000 miles to fly to Singapore in business class (my base for getting to Indonesia) and included a one-week stopover in Palau as well as a 24-hour layover in Honolulu, Hawaii and Seoul, South Korea.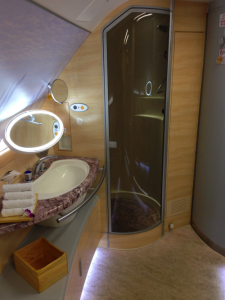 This was all included for the same amount of points plus $400 in taxes. This trip would have easily cost upwards of $10,000 or more had I paid for it, so you can easily see the value of travel hacking.
What makes it even more spectacular is that I didn't earn any of the points by flying. I earned all of them by choosing the right credit cards, earning bonus points, finding promotional deals, and moving my everyday spending over to the cards.
It took very little effort and now I never pay for a flight. Sometimes I fly business class around the world or first class in my own private suite. Other times I just fly economy and include two stopovers so I can get three trips for the price of one. Sometimes I'll even add a strategic 24-hour layover in a world-class city like New York, Chicago, or Seoul.
But I'm also helping people like you do the same.
Here are Five Tips to move you closer to your dream trip.
1. Make a Dream Trip Goal
Like most things in life, you'll be more focused if you create a goal for where you want to go. Think about a dream trip you'd like to make. Imagine it. What are you doing there? Write it down. Find a picture of that place and include it next to where you write it down. Now, determine the rewards system that will get you there. Maybe it's Aeroplan. Maybe it's Delta. Whatever it is, write down how many points you need and then focus your attention on that goal.
2. Apply for a Travel Rewards Credit Card
Although credit cards are not needed to become a travel hacker, it certainly speeds up the process. When looking for a credit card, look for waived annual fees, high mile/point bonuses, travel perks, and a quality rewards program. There are basically two types of cards. Some cards are linked directly to an airline rewards program. If you want to earn miles in that program, this can be a good choice. Other cards earn you miles (or points) with the credit card issuers awards program. When this happens, you need to make sure those points are transferrable. For example, American Express has a great rewards program, which allows you to transfer the points to a number of different airlines and hotels.
3. Use The Card For Everyday Spending
Once you have a credit card that earns travel miles, start using it for all your everyday expenses. However, you also need to make sure you pay it off in full each month. If you start paying interest, your miles become devalued. Use your card for typical needs such as groceries and gas. I use it for everything.
4. Double Dip
If you have a credit card that earns miles, try to pair it up with a rewards card as well such as Aeroplan. When shopping at an affiliated store, you can use both the credit card and the rewards card for double the points!
5. Redeem Right
Once you have the miles, it's important to not let them expire or to waste them on short-haul flights. You'll always get better value from your miles by taking long-haul trips, getting creative with multiple destinations, or by sitting in business class. Before booking a flight, check the cost as well. If there is a great seat sale, you might want to consider paying for the flight and saving the miles for a later, more expensive flight.
What dream trip would you love to make happen in the next year or two? Please share in the comments section below!
---
Thanks so much for sharing this with us, Matt! Make sure to check Matt's blog out at LiveLimitless.net and if you're ready to learn exactly how to book your dream trip for pennies on the dollar using travel hacking, check out Matt's course, Zero to Dream Trip (use the code bradhussey at checkout to get $100 off)!