Undiscovered Theatre Website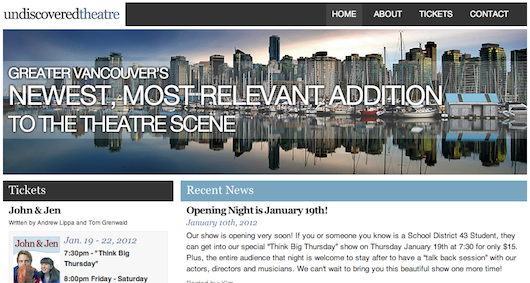 Undiscovered Theatre is a brand new company founded by Grant MacEwan Theatre Arts Graduate Kim Bunka. It is a company committed to hiring mostly "undiscovered" actors and directors at the cusp of their professional careers and producing new or lesser known works of theatre.
Undiscovered Theatre required a simple logo, a website that kept the public informed about upcoming productions, advertisements that could be placed on city buses and a compelling poster. I did just that.
Completed on January 3, 2010
Visit Undiscovered Theatre at undiscoveredtheatre.com